DESCARGAR LAND OF THE DEAD FULL EN ESPAÑOL
Muy buenas amigos, en esta ocasión descargaremos un buen juego de zombies y de pocos requisitos para pc.



Sinopsis del juego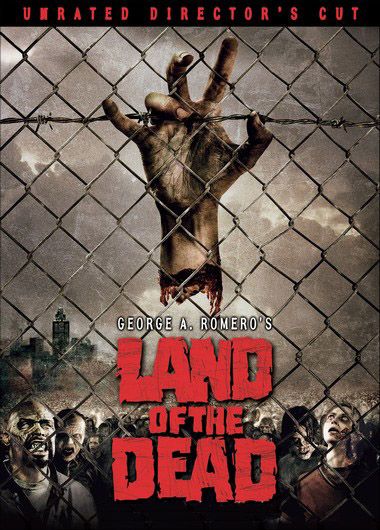 El juego es una precuela de la Tierra de los Muertos película, que tendrá lugar durante el primer brote de la epidemia zombie. Los jugadores asumen el papel de un granjero estadounidense llamado Jack, quien, un día, encuentra su granja asediada por misteriosos desconocidos después de las líneas eléctricas y de comunicación fallan. Matar a los extranjeros que invaden su finca, él decide ir a las granjas de sus vecinos con el fin de descubrir la fuente de la intrusión. Sin embargo, después de encontrar las otras granjas cercanas desolados, con sus vecinos muertos, se entera de una noticia en un televisor en la casa de su vecino que los muertos están volviendo a la vida y "comer la carne de los vivos". Jack hace lo que dice la televisión de acuerdo con las órdenes oficiales y estancias en su granja, matando a los no-muertos que cerca de su casa. Sin embargo, sus provisiones comienzan a escasear y se siente el aislamiento llegar a él. Él hace su camino a la ciudad, con la esperanza de encontrar ayuda, pero en su lugar se encuentra la ciudad en ruinas, invadidas por los muertos vivientes. Sin embargo, Jack ve una luz en una ventana del hospital distante parpadeo 'SOS'. Impaciente ante la oportunidad de recuperar el contacto humano, Jack procede al hospital local. A lo largo de sus viajes, informes de radio también actualizan Jack sobre la situación de otros sobrevivientes, pero Jack es generalmente un paso por detrás de ellos.




CAPTURAS DEL JUEGO


Sistema operativo: Windows 98/ME/2000/XP
Procesador: Pentium III 1GHz
Tarjeta gráfica: nVidia GeForce o ATI Radeon
Procesador: Pentium III 1,2GHz
Tarjeta gráfica: Radeon 9000 o GeForce FX
Video de descarga e instalación:
Tráiler del juego: